Fixes Bookmark export/import for latest Android versions. Bookmarks are exported to the Downloads folder, under its own KnifeSteelChart subfolder;
Latest database snapshot;
Sunday, March 19, 2023 17:26:21
Relatively recent steel, YTL8 is produced by EST. Some sort of modification of the popular AISI D2 Tool Steel.
Sunday, May 15, 2022 11:57:40
New steel, took some time to find the data, used only by Russian makers, and despite its AUS name it isn't an Aichi steel, but from a Chinese maker Steel Import Co. Not quite sure about the rest of the claims about it either.
Saturday, January 29, 2022 22:22:35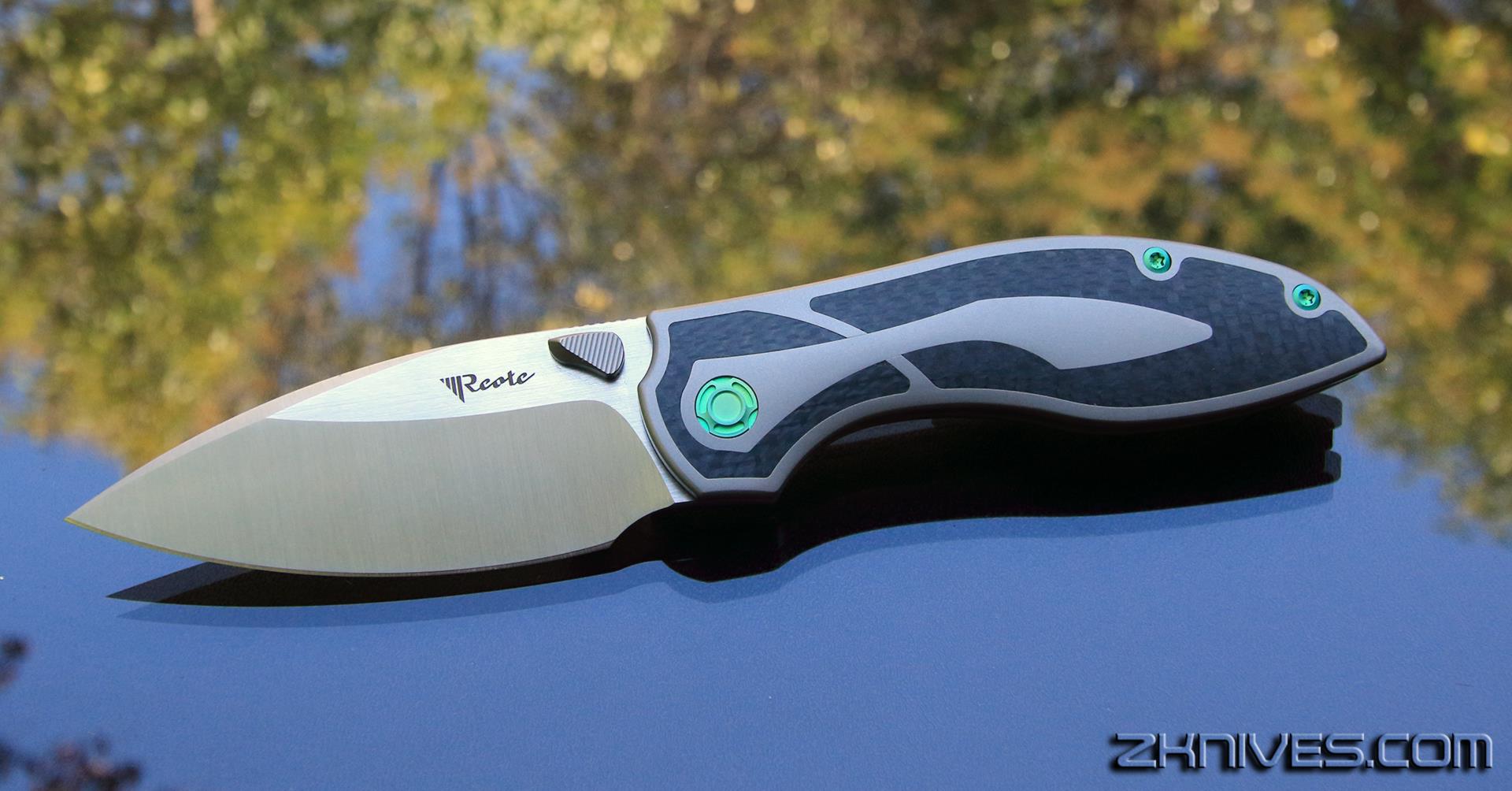 Small/Medium folder. Definitely high end and very well made, with premium materials throughout, handle Bead Blasted 6Al4V Titanium Alloy, blade - Bohler-Uddeholm M390 Steel, anodized screws, CF inlays, you name it. Still, it is a one tough little folder, and very capable of cutting. Maintenance is very easy, that is keeping it sharp, not so sure about keeping it scratch free, but it's a user, not a safe queen.
Sunday, May 9, 2021 18:03:58
One of the rare occasions when a knife steel is actually designed for knives :) And by Larrin from KnifeSteelNerds.com too. Detailed info in the link, but in short very interesting alloy with some amazing properties, designed for knives by true knife enthusiast.
Saturday, March 27, 2021 22:18:44
New steel from Artisan Cutlery, introduced in summer 2020. Budget PM steel, but definitely an upgrade over 8Cr13MoV stainless steel. Composition was a mystery for a while, but posted by Artisan Cutlery themselves in their instagram video, to which I was directed by reader :) Thanks!
Saturday, March 6, 2021 21:53:24
Fixed the issue with missing alloys in some charts, affecting phones with non english system languages. This one took really long time to find and reproduce. Fix was relatively easy tho. Affected only users having phone on non Eenglish lang, causing some alloys to never appear in graphs.
Performance improvements.
Stability improvements and memory leak fixes.
Latest db snapshot.
Friday, February 26, 2021 21:07:42
As I mentioned in previous post, got two Manix 2 folders, FRN Handled Maxamet and G-10 Handled CPM S30V, plus Flutanium handle slabs and bronze ball cage. Two folders because FRN Spydercos can't have those FRM handles removed, which sucks. I did hope though, to have blade removed from FRN Manix 2 without damaging the frame and FRN handles, so I could swap in S30V steel blade in. That way I'd end up with a very decent give away folder, alas I was wrong. Despite being armed with bunch of quality tools for knife disassembly, I was unable to remove the Maxamet blade from FRN Manix 2, and was forced to destroy the handle in order to get the blade out. Even though I've disassembled and assembled Manix 2 folders before, apparently I forgot how to do that :) Had to watch a youtube video real quick to remember. I did manage to loose a spring in the process, lucky me I had a spare from destroyed FRN folder. In the end, now I have close to perfect Manix 2, with Titaniu handle slabs, bronze ball cage and Maxamet steel blade. As far as I know Spyderco hardens those Maxamet steel blades to 64HRC, though they can go to 68-69HRC, if someone ever agrees to do that for me, that'd be perfect ;)
Sunday, October 4, 2020 21:34:44
Decided that I wanted Spyderco Manix 2 folder in Maxamet steel. The steel itself is rather on the exotic side, so naturally, I am interested, and Manix 2 looks good enough to my taste. However, Maxamet steel Manix 2 have FRN handles which are not replaceable, and the only Manix 2 I've found where I could replace handle slabs was Manix 2 in CPM S30V steel. So, all in all, I had to order Manix 2 in Maxamet steel, Manix 2 in CPM S30V steel, Flytanium handle slabs and Flytanium Brass Ball Cage Lock. Later two were delayed due to damn pandemic we have going on, and total waiting time to get all things together was over 3 months. Now all I have to do is swap the blades, try to to ruin FRN handle, of which I have very little chance and install new handle slabs and ball cage lock and I'll have Manix 2 with Ti handles, Maxamet steel and bronze cage lock :) Already asked around about rehardening, but nobody wants to reharden Spyderco blades due to the risks associated with the hole.
Sunday, September 27, 2020 20:15:09